Literary Journal
Likely Red is open year-round for submissions in prose and poetry for our online lit mag. We also consider submissions and work we've published online for our print literary journal, The Fancy Arm Hole Series. We try to push the right buttons to nominate work for various literary awards, including The Pushcart Prize and Best of the Net Anthology. We pay $10 usd per accepted set of pieces for our online journal. Sometimes we have a theme. We like prose up to 4000 words and poetry up to 100 lines.
Chapbook Contest
We are transitioning into a small press and have our very own Likely Fiction/Poetry Chapbook Contest, alternating each year between fiction and poetry. Winners receive a cash prize. The chapbook contest is currently closed. This contest opens for submissions on April 30th and ends June 30th. In even years, the genre is fiction and in odd years, the genre is poetry.
Guidelines
The short version for all submissions is that submissions must be previously unpublished. We accept simultaneous submissions, but withdraw your submission if your work is accepted elsewhere. We require First North American Rights and archival rights for us to keep a copy of your work in our online archives. We also reserve the right to include your work in a future anthology. All other rights revert back to author upon publication. All submissions must be sent using Submittable. We no longer respond to emailed submissions.
For the chapbook contest, individual pieces may have been published previously, but the manuscript as a whole must be previously unpublished.
We reserve the right to remove content from our website and press if any contributors demonstrate a public profile that goes against Likely Red Press's commitment to equality, diversity, social justice, and safe spaces for writers of all backgrounds.
Response Times
Give us 2 weeks, though we're working hard to keep them even sooner.
It's best to wait 30 days before submitting to us again.
Other Projects
Any additional calls for submissions for themed collections, chapbooks, and anthologies will also be announced via our submission manager, Submittable.
Complete guidelines are available via our Submittable page, linked below.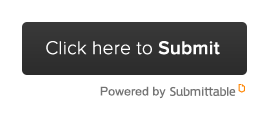 Thank you so much for your support of Likely Red Press.
---
Questions? Weird ones? Email the editor at Editor [at] LikelyRed [dot] com.