Literary Journal
Likely Red is open year-round for submissions in prose and poetry for our online literary journal. We try to push the right buttons to nominate work for various literary awards, including The Pushcart Prize and Best of the Net Anthology. We pay $10 usd per accepted piece or series of micro prose and poetry for our online journal. Sometimes we have a theme. We like prose up to 4000 words and poetry up to 100 lines.
We are currently accepting themed submissions for our "Summer" theme until April 30th.
Chapbook Contest
We are transitioning into a small press and have our very own Likely Fiction/Poetry Chapbook Contest, alternating each year between fiction and poetry. Winners receive a cash prize. The chapbook contest is currently open. This contest opens for submissions on April 30th and ends June 30th. For 2018, the genre is fiction. More information is available here.
Weekend Writing Prompt Submissions
To encourage more people to write and to submit what they write to literary magazines and journals, we accept submissions inspired by our weekend writing prompt photos that we post Fridays on our Instagram account and website. You can submit without a fee while our monthly allotted free submissions via Submittable hold out.
Guidelines
The short version for all submissions is that submissions must be previously unpublished. We accept simultaneous submissions, but withdraw your submission if your work is accepted elsewhere. Submission response time is currently around 3 months. All rights revert back to author upon publication. All submissions must be sent using Submittable. We no longer respond to emailed submissions.
For the chapbook contest, individual pieces may have been published previously, but the manuscript as a whole must be previously unpublished.
Other Projects
Any additional calls for submissions for themed collections, chapbooks, and anthologies will also be announced via our submission manager, Submittable.
Complete guidelines are available via our Submittable page, linked below.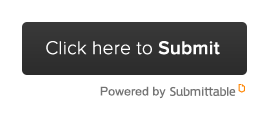 Thank you so much for your support of Likely Red Press.
---
Questions? Weird ones? Email the editor at Editor [at] LikelyRed [dot] com.
Interested in becoming a First Reader or a Guest Editor for an upcoming issue? Check our Opportunities page.